A Waukegan man is being held without bond after prosecutors say he got out of a car and opened fire on another driver in broad daylight in a neighborhood near McHenry.
Juan A. Colon, 26, of the 1800 block of Grand Avenue in Waukegan, was charged with attempted first-degree murder, armed habitual criminal, three counts of aggravated discharge of a firearm and felon in possession of a firearm.
McHenry County Assistant State's Attorney Maria Marek said in a petition filed Saturday that Colon was in the passenger seat of a black Lincoln SUV on April 24.
The Lincoln was being driven by Joseph W. Crisara III, 35, of Island Lake, in the area of River Road near Elmkirk Road in unincorporated McHenry.
The Lincoln began to pass another vehicle and someone inside the Lincoln threw a green bottle out of the vehicle.
The bottle struck a victim's vehicle and the victim began traveling behind the Lincoln onto Black Patridge Road from River Road.
The Lincoln stopped in the roadway and Colon was reportedly captured on the victim's dashcam exiting the Lincoln, Marek said.
Colon walked toward the victim's driver's side door, pulled a gun and discharged it towards the victim, Marek said.
The victim deployed pepper spray toward Colon and Colon retreated before allegedly discharging additional shots at the victim.
The incident occurred as a family was loading a U-Haul truck in close proximity to the shooting.
Marek said that the dashcam video "clearly" depicts Colon's face and the image was compared to Secretary of State records.
Colon is also known to the Waukegan Police Department. A sergeant with the department positively identified Colon as the suspect in the video.
An arrest warrant was issued for Colon on April 28 and he was arrested by police on Friday.
Marek argued in the petition that allowing Colon to be released from custody would pose a "real and present threat" to the safety of others.
"The defendant's actions demonstrate a complete disregard for the physical safety of the public and wanton callousness towards the value of human life," Marek said.
Colon is a convicted felon after previously being convicted of unlawful use of a weapon by a felon in a 2013 Lake County case and aggravated battery in a public place in a 2015 Lake County case. He also has numerous misdemeanor convictions.
Colon is being held in the McHenry County Jail without bond.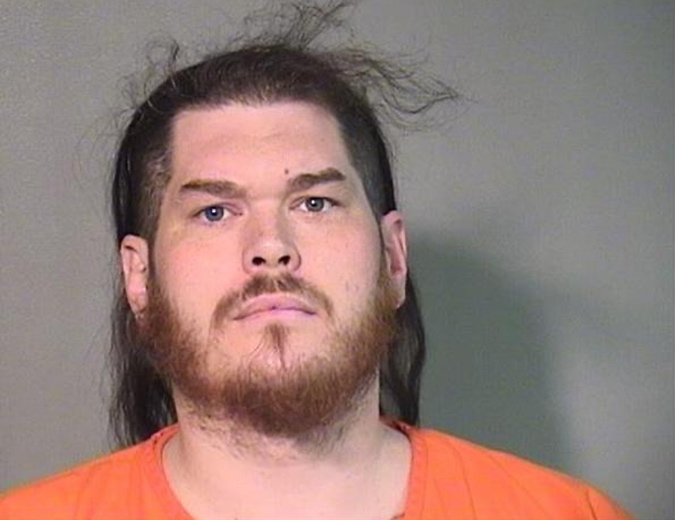 Crisara, the getaway driver, was charged with obstructing justice, possession of psilocybin with intent to deliver, unlawful possession of psilocybin, possession of more than 2,000 grams of cannabis and possession of more than 2,000 grams of cannabis with intent to deliver.
A criminal complaint filed in McHenry County Circuit Court alleges Crisara obstructed justice when he concealed physical evidence after the shooting.
He is accused of removing DNA material from the scene and assisted in removing the gun used and the suspect involved, the complaint said.
Crisara was arrested on April 27, records show. Police found him in possession of 2,000-5,000 grams of cannabis and more than 200 grams of a substance containing psilocybin, a complaint said.
Crisara was on parole after being released from the Illinois Department of Corrections in July 2021 after serving a sentence for drug-induced homicide in Lake County.
Colon is scheduled to appear in court again on Tuesday and Crisara is scheduled to appear in court again on Wednesday.