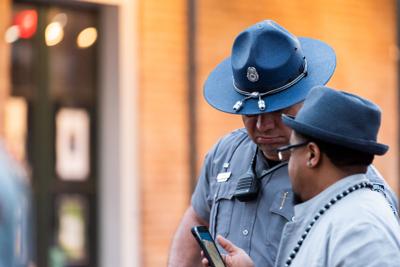 Kristi Blokhin | Shutterstock.com
(The Center Square) – A $10 million pilot program could soon start that will require social service providers and police officers in certain jurisdictions to work together to better handle certain situations when responding to a 911 call.
House Bill 4736 creates the Co-Responders Pilot Program to have police in certain parts of the state begin a joint effort with multiple social service agencies. Peoria, Springfield, East St. Louis, and Waukegan will all be participating in the pilot program. The measure passed the legislature last month but has yet to be sent to the governor.
"The general idea is for law enforcement agencies to collaborate with local social service agencies to respond together to certain mental health or domestic cases," Illinois Association of Chiefs of Police Executive Director Ed Wojcicki said.
The social workers in the program will attend calls alongside a police officer with the hopes that that social worker will be able to spot mental health-related issues and determine if the person is having a mental health crisis.
Wojcicki said the pilot program will provide more options for police officers and for someone who may be dealing with mental health issues.
"It's about bringing a sort of humane type of assistance to the people they see on the street," Wojcicki said. "A lot of times when police go to a scene and someone needs to be taken somewhere, really the only option they have is the hospital or jail."
With the pilot program, those individuals can now be taken to a mental health facility to better serve their needs.
The Co-Responders Pilot Program does not require any extra certifications for the social workers or officers, however, Wojcicki said both parties and the local communities will all need training on how to handle these situations.
"It will require training for everybody, for the police, for social workers, and the people of these communities," Wojcicki said. "Police have mental health first aid that they will need to take. They also have crisis intervention training so the police will be getting more training on how to respond to those people."
The state's budget the governor approved last month allocates $10 million of taxpayer funds for the implementation of the pilot program. The fiscal year begins July 1. The test cities' part of the program will have up to six months to establish programs within their communities.
Source: thecentersquare.com