SPRINGFIELD — As crime rates increased across the state in the past year, public safety is shaping up to be a key talking point in the upcoming midterm elections.
Both Democratic and Republican lawmakers have introduced various bills and legislative packages aimed at curbing crime rates, but with supermajorities in the House and the Senate, Democrats control which bills will even get a chance to be debated.
Most GOP proposals are doomed to fail, but that's not stopping Republicans from trying.
"If the goal of the governor and the Democrats was to defund the police, then they've gotten their wish because this bill has driven more law enforcement officers (away) from the state of Illinois," Durkin said in an interview with Lee Enterprises.
Durkin and other Republicans oppose the act's centerpiece — the elimination of the cash bail system — and other provisions Durkin calls anti-police. Most of the act's provisions have not yet gone into effect.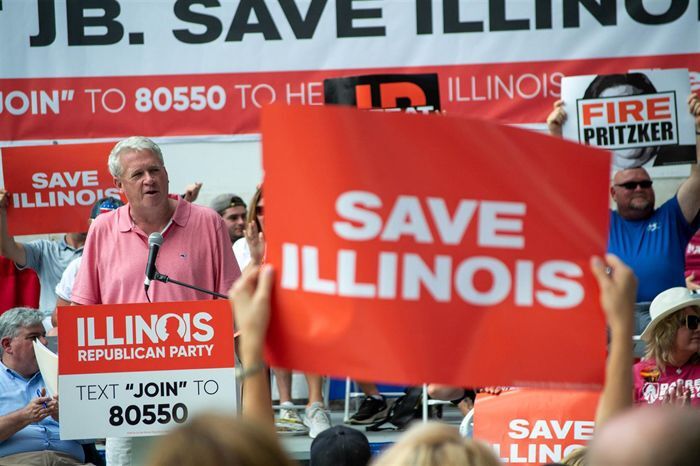 State Rep. Patrick Windhorst, R-Metropolis, on Jan. 6 filed a resolution that would repeal the SAFE-T Act. But this is unlikely to pass, as Democratic leaders have shown no signs of dropping support for the act.
Early last month House members passed a bill easing the act's implementation, the second piece of legislation to do so. Gov. J.B. Pritzker's proposed budget for fiscal year 2023 allocates $4.5 million to the Illinois State Police for body cameras, as required by the SAFE-T Act.
The SAFE-T Act was spearheaded by the Illinois Legislative Black Caucus. In a Jan. 20 statement released after Republican lawmakers again called for the act's repeal, members of the the caucus accused Republicans of using "racial scare tactics."
"As usual with the Republican Party, any effort to make the justice system fairer for Black people is called 'dangerous,'" the statement read.
Durkin later filed a bill that would reform the Prisoner Review Board, requiring at least five members of the board to have experience as law enforcement officers or prosecutors, among other changes. This bill also has no apparent Democratic support.
Most recently, Senate Republicans on Tuesday introduced a legislative package including bills that they say would protect police officers — and increase penalties for certain criminal offenses like gun trafficking.
Included in the package is the Fund the Police Act, which would provide $125 million in annual funds to local governments for the hiring and retention of law enforcement officers and to cover costs for mandates like body cameras and training.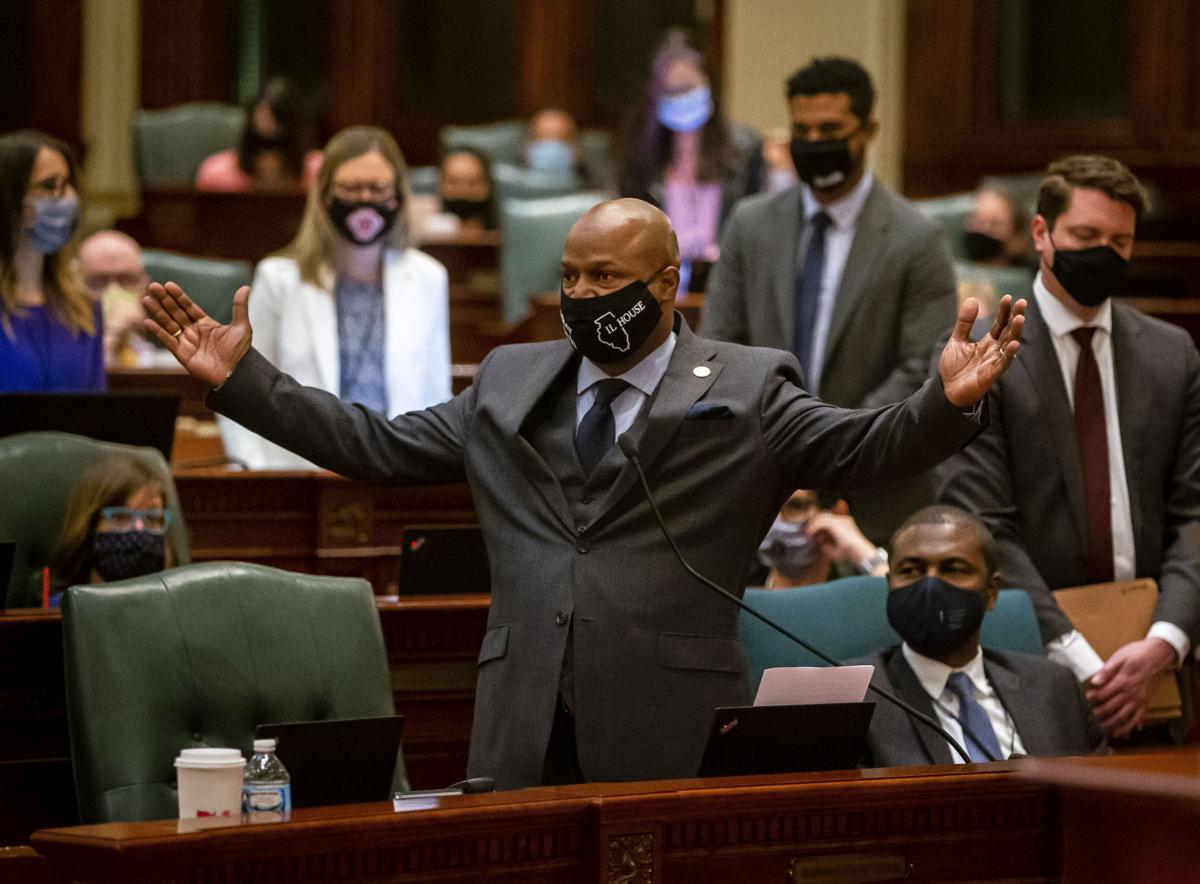 The package is nearly identical to one introduced last October before veto session. Democrats at the time declined to debate on the package, and it's unlikely they will this spring.
Senate Minority Leader Dan McConchie, R-Hawthorn Woods, said he hopes that's different this time around.
"What's important is that we have a debate about these things to come up with real solutions that the people need," McConchie told Lee Enterprises.
State Sen. Sue Rezin, R-Morris who introduced the package along with McConchie, shared a similar outlook.
"Having both parties work for the common good to decrease crime is a good thing. So let our bills have a hearing and have a serious debate," Rezin said to Lee.
Democratic bills in the works